Top Ten Solitaire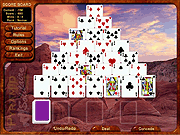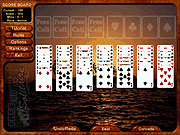 DESCRIPTION:
The world's 10 most popular solitaire card games just got better! With amazing graphics, animated cards, soothing music, great features and polished game play, Top Ten Solitaire is one of the best solitaire games ever. Play Klondike, Pyramid, Scorpion, Accordion, Penguin, Canfield, Golf, Monte Carlo, Free Cell, and Yukon all in one collection. This collection is complete with a world wide ranking system to compare your skills to all other players. Choose from 10 high resolution backdrops, 10 card decks, and 4 great acoustical guitar and jazz soundtracks, then immerse yourself in the addictive game play each of these ten games have to offer.

Get Top Ten Solitaire now:

Free trial!

Only $19.95!
If you like this game, you may also like other games in the Card & Board category!