Word Wizard Deluxe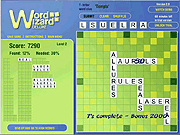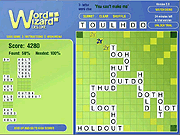 DESCRIPTION:

If you are a fan of word games, this game is for you. Word Wizard is the ultimate word challenge with enough depth and variety of play to keep you entertained for a lifetime. Lay out from 30 to 100 different words on a board, all made from the same 7 letters, and all interconnected with each other! There are over 4,000 word families so you will never get the same puzzle twice. Sound easy? Did you know that you can make 64 words from the 7 letters in "beavers"? A great game for anyone who loves word games and a fantastic game for those who never knew that they loved word games.

Category: Word games
Author: Big Fish Games
Filesize: 5,120k
Download time: 56k: 16 minutes, Cable/DSL: Less than 1 minute
Get Word Wizard now:

Free trial!

Only $19.95!
If you like this game, you may also like other games in the Word category!