Puzzle Word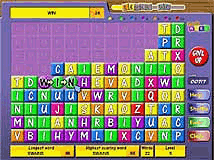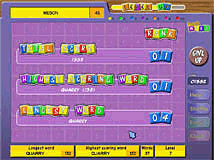 DESCRIPTION:

The premise is simple - join blocks to make words of three or more letters - but this word game is sweet to play and maddeningly addictive to boot. Randomly generated levels ensure nearly unlimited replay value! Puzzle Word also features three challenging game modes, bright & colorful graphics, and is fun for all ages! It also has very low system requirements so it should run on almost any Windows computer.

Category: Word games
Author: Bigfizz Games
Filesize: 4,366k
Download time: 56k: 14 minutes, Cable/DSL: Less than 1 minute
Get Puzzle Word now:

Free trial!

Only $19.95!
If you like this game, you may also like other games in the Word category!