Platypus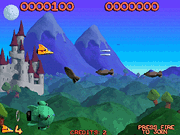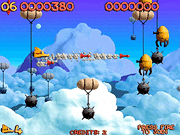 DESCRIPTION:

All that stands between you and complete destruction is an antique aircraft called Platypus! This game has clay graphics that are nothing short of incredible. Every graphic was hand-molded with real clay! Blast your way through four jaw-dropping worlds of incredible shooter action ... also includes 2-player simultaneous action!

Category: Arcade games
Author: Retro64
Filesize: 5,120k
Download time: 56k: 16 minutes, Cable/DSL: Less than 1 minute
Get Platypus now:

Free trial!

Only $19.99!
If you like this game, you may also like other games in the Arcade category!