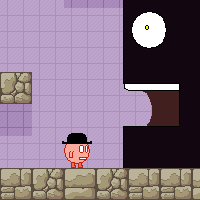 You Have to Burn the Rope
By: LevelDone. Category: Sidescrolling. Played 2 times today, 30,284 times all-time.
You Have to Burn the Rope: Computer games are too difficult these days. This one should be easier. Burn the rope! Try not to mess this one up, mmkay? Rated 3 out of 5 with 34 ratings
Instructions: You have to ... well ... you know. Use the left and right arrow keys to move, up to jump, and Ctrl or Shift to use your weapon. Not that it will be any use to you ...
How to bookmark this game: Press Ctrl-D. Or try Command-D on Mac