Bejeweled Deluxe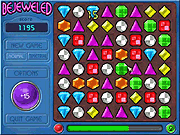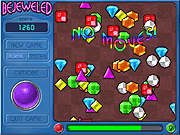 DESCRIPTION:

Bejeweled is one of the most popular games on the web! There's lots of gem-matching fun in this classic puzzle game. Just click on 2 adjacent gems to swap them, and make sets of three to score! The downloadable version features many improvements over the web version, including new hi-res graphics and music, the ability to save your game (to keep playing later), high scores and NO ADS! It's the classic web game made even better and it\'s just as fun as ever!

Category: Puzzle games
Author: PopCap Games
Filesize: 2,969k
Download time: 56k: 9 minutes, Cable/DSL: Less than 1 minute
Get Bejeweled now:

Free trial!

Only $12.95!
If you like this game, you may also like other games in the Puzzle category!