Zuma Deluxe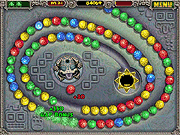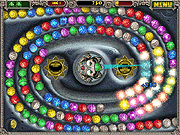 DESCRIPTION:

Control the stone frog idol of the ancient Zuma in this thrilling action puzzler. Fire balls to make sets of three, but don't let them reach the golden skull or you're history! It's like Bust-A-Move to the next level! The deluxe version features 3d accelerated graphics and effects, new realms to discover in Adventure mode, a Gauntlet mode to test your skills, stunning sounds and tribal tunes, over 20 temples to explore, and much more!

Category: Puzzle games
Author: PopCap Games
Filesize: 6,144k
Download time: 56k: 19 minutes, Cable/DSL: Less than 1 minute
Get Zuma now:

Free trial!

Only $19.95!
If you like this game, you may also like other games in the Puzzle category!