Bookworm Deluxe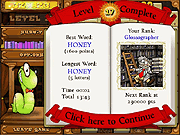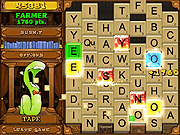 DESCRIPTION:

Link letters and create words to feed the hungry, hungry Bookworm! But watch out for fiery red letters... they?ll burn your library down! This game is easy to learn and play, but still addictive and fun. Great graphics and sound effects make it even more enjoyable to play. One of the most played and most downloaded games on the internet, from the creators of Bejeweled and many other classic games!

Category: Word games
Author: PopCap Games
Filesize: 3,993k
Download time: 56k: 12 minutes, Cable/DSL: Less than 1 minute
Get Bookworm now:

Free trial!

Only $19.95!
If you like this game, you may also like other games in the Word category!