ShadowFlare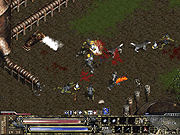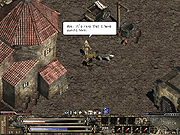 DESCRIPTION:

ShadowFlare is a Diablo-influenced, mission-based PC action/role-playing game that consists of 4 episodes. You start your journey as a hired mercenary working for gold, precious items, and fighting experience in a demon-ruled land. As you adventure through the vast ruins of what's left of the world, you'll deduce what happened and who's responsible for the devastation. Once you've reached a certain skill level in the game, you'll be able to choose a new profession for your character as a warrior, wizard/witch, or hunter. The first episode is now available for free!

Category: Adventure games
Author: Emurasoft
Filesize: 90,624k
Download time: 56k: 301 minutes, Cable/DSL: Less than 1 minute
Get ShadowFlare now:

Free trial!

Only $39.99!
If you like this game, you may also like other games in the Adventure category!