Billionaire 2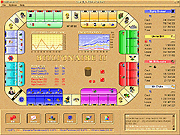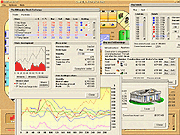 DESCRIPTION:

Billionaire 2 is a thrilling and exciting business game where only the BIG money makers win! The game takes place in Billionaire City, where you can purchase real estate and build the foundation of your future fortune. Raise loans, invest your capital in bonds, at the stock market, or acquire your competitors businesses! Start by building your sites with infrastructure, apartments and shops. The more you invest, the more your competitors need to pay you at every visit! By building huge Main buildings, the competitors are forced to stay and thereby pay even more!

Category: Strategy games
Author: Game On
Filesize: 5,836k
Download time: 56k: 18 minutes, Cable/DSL: Less than 1 minute
Get Billionaire now:

Free trial!

Only $19.95!
If you like this game, you may also like other games in the Strategy category!