Digby's Donuts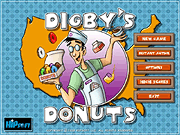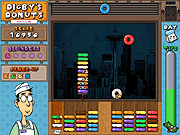 DESCRIPTION:

Join Digby as he opens a chain of donut shops in major cities across the country! Catch, stack and drop colorful donuts to form matches and combos while avoiding blunders. A tasty & fun Tetris / KLAX variant. It features unique bonus levels, original music, colorful graphics, addictive gameplay and delicious donuts ... Digby's Donuts even won the RealOne Arcade Game Developer Showdown in 2003!

Category: Tetris games
Author: HipSoft
Filesize: 4,505k
Download time: 56k: 14 minutes, Cable/DSL: Less than 1 minute
Get Digby's Donuts now:

Free trial!

Only $19.95!
If you like this game, you may also like other games in the Tetris category!