President Forever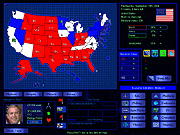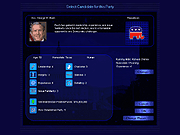 DESCRIPTION:

President Forever is the most in-depth, intense presidential election game ever made. Using realistic electorate modeling techniques, an unprecedented number of options, the ability to plan complex strategies, detailed candidates, and sporting a futuristic interface, this is 2004 big time! The Washington Post says of President Forever: "Gameplay is smooth and entertaining, with clean, simple graphics."

Category: Strategy games
Author: 80soft.com
Filesize: 5,120k
Download time: 56k: 16 minutes, Cable/DSL: Less than 1 minute
Get President Forever now:

Free trial!

Only $12!
If you like this game, you may also like other games in the Strategy category!