Wing: Released Spirits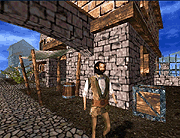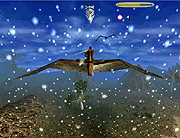 DESCRIPTION:

Wing: Released Spirits is a 3D epic adventure game. You control Adryn, a young man on the journey for the Light Crystal. When you find it, you will be able to fly with the flying machine. Then you will see what a challenge the ancient history of this world has in store. You control Adryn in a very similar manner as in other 3D action adventure games using keyboard or mouse. Explore the mediterran islands of Kyrama, small villages and great cities, a palace, a pyramid, secret caverns, jungles, snowy peaks and hidden valleys. You can walk, jump, climb, swim, dive, ride horses, sail, and fly with an ancient machine.

Get Wing now:

Free trial!

Only $19!
If you like this game, you may also like other games in the Adventure category!