Bubble Bobble Nostalgie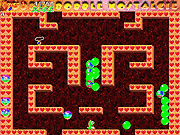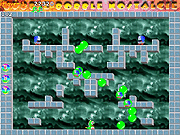 DESCRIPTION:

On each stage you play one or pair of little dragons against enemies. These dragons can blow bubbles to catch enemies inside. After that you should jump on bubble with an enemy trapped inside and pop them! To increase your score you should pick up items: fruits,vegetables, diamonds, jewels etc. You can also pick up bonus items to make your journey easier. They appear on stages after some events.

Get Bubble Bobble now:

Free trial!

Only $19.95!
If you like this game, you may also like other games in the Arcade category!