Blox Forever Deluxe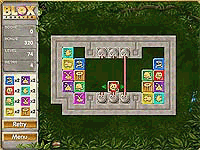 DESCRIPTION:

Quench your puzzle solving addiction with BLOX Forever. Treat yourself to 100 brand new levels with all new graphics, sounds, and music. Handle new challenges such as gem traps, chain reaction bombs, slug blox, instant death skull blox, and one way signs in addition to old favorites such as lasers, warp gates, magnets, water & lava pits, bombs, and much more. Even create your own levels with the level editor!

Category: Puzzle games
Author: ArcadeTown
Filesize: 1,200k
Download time: 56k: 3 minutes, Cable/DSL: Less than 1 minute
Get Blox Forever Deluxe now:

Free trial!

Only $19.99!
If you like this game, you may also like other games in the Puzzle category!