Charm School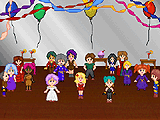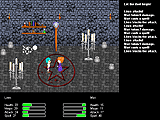 DESCRIPTION:

Charm School is a simulation/role-playing game. You are responsible for training three students in the arts of magic and adventure. As their teacher, you assign them to classes that will raise their skills in particular fields but may lower their scores in other areas. Between classes, you can have the girls peform arcade-style afterschool jobs to raise your amount of spending money. Each girl has over 20 unique endings, guaranteeing high replayability! Can you make your students famous?

Get Charm School now:

Free trial!

Only $14.95!
If you like this game, you may also like other games in the Adventure category!