Magic Vines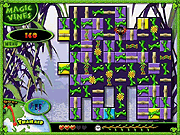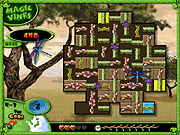 DESCRIPTION:

Get ready to travel the jungles and plains of the world. Explore each location by solving a series of increasingly difficult puzzle boards. Once you have completed one geography you fly off to a new part of the world and new challenging puzzles. Stunning graphics, great world music, and some of the most addictive game play ever! Extremely addictive and unique gameplay, just try it and you'll see for yourself.

Get Magic Vines now:

Free trial!

Only $19.95!
If you like this game, you may also like other games in the Puzzle category!